Provenza Hardwood Flooring
Introducing a world of flooring that's as expansive as the forests it originated in. Explore the world of Provenza hardwood flooring, and experience quality hardwood products spanning nearly four decades' worth of innovation. Provenza flooring is American-made and handcrafted, offering up a wide range of smart and stylish commercial, residential, and eco-friendly flooring options.
At Flooring Options by Carpet One, of you'll discover hundreds of ways to incorporate Provenza into your home or business. We carry many different Provenza wood floor collections; all showcasing the most coveted domestic and exotic wood species.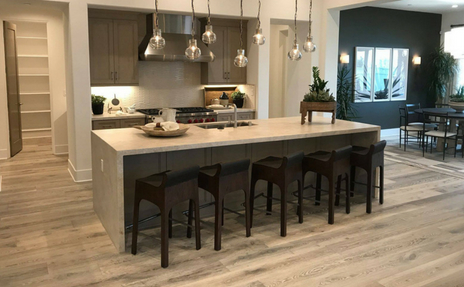 Why Provenza?
Whether your style is classical or ultra-contemporary, Provenza brings beautiful options to the table. Find a floor that's your perfect fit, browsing this expansive range of hardwood species, colors, finishes, stains, and special features, including hand-scraping, hand-staining, and wire-brushing. Spanning nearly two-dozen exclusive collections, in addition to commercial and custom flooring options, Provenza demonstrates that fine quality doesn't necessarily dictate an absence of ample offerings.
Want to learn more about Provenza hardwood flooring products? Visit our showrooms in Sarasota, St. Petersburg, Largo, Clearwater, or Venice, or give us a call today to schedule your FREE onsite project estimate.